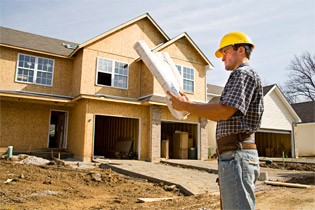 SoftPlan continues to work great for us. Our estimates are as tight as they can get. Well under ½ of a percent variance from budget.
Dave Tucker
Statesville, NC
SoftPlan gives you the power to:
Become a one-stop, design-build firm
Save money on design costs
Cut down on quoting time
Bid jobs more accurately
Make the sale using high-quality 3D presentations
Draw with trusted brand names: Andersen®, Kohler®, Wolf®...
Automatically generate REScheck™ energy reports
Create detailed framing plans for your crew
Builders need control over sales, design, and estimating now more than ever. In better economic times, builders had the luxury to put off streamlining their business with a design tool like SoftPlan because they were too busy. But in a tighter market, it is essential to stay ahead of your competition. Designing with SoftPlan will not only give you more control, but will save you money by increasing your productivity.
Control Your Schedule
Bid jobs quicker and more accurately and save yourself from setbacks.
SoftPlan is the ultimate communication tool, allowing you to get redlines back in days, instead of weeks. SoftPlan streamlines the design process from start to finish.
Control Your Design
SoftPlan's advanced tools ensure that you can communicate effectively to your staff and trades, yielding more profit with less headache.
Control the Materials
Everything from materials lists and cost estimate reports to cutlists and take-offs can be created automatically and customized easily. SoftPlan lets you bid jobs quickly and save money by creating all of your documents in-house.
Control Your Sales
SoftPlan allows you to be the sole contact point for the customer.
SoftPlan will help you communicate with your client and have the job run as smooth as possible, giving you satisfied customers that guarantee referrals down the road.