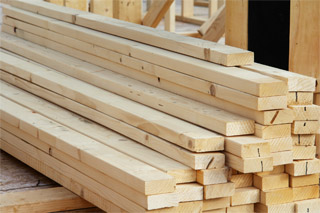 Lumber yards play an important role in housing design and estimating.
SoftPlan is the home design and estimating tool of choice for over 1,100 lumber yards in North America.
Lumber yards choose SoftPlan because:
It is the fastest way to complete construction drawings.
SoftPlan is easy to learn, making it an economical tool to use to train your staff. 
3D renderings are created automatically, allowing customers to see designs before they are built.
SoftPlan's materials lists are the most accurate in the industry, giving you reliable quotes at the push of a button.
SoftPlan provides accurate cost estimate reports and cutlists, automatically.
See why Builders Firstsource, the nation's largest supplier of building materials to national builders, local contractors and do-it-yourselfers choose SoftPlan at hundreds of their locations.
I work for a lumberyard and it is a service we supply for our contractors and customers. SoftList out of the box is decent, but to really make it shine you have to customize it to your way of pricing. The good thing is that you can use the existing formulas to learn how to create or customize your own. Also Tech support has been fantastic and patient with me throughout the process when I get stuck. I find SoftList to be extremely powerful, accurate and fast. I have SoftList tied in to our POS software to pull prices for materials and update them on a weekly basis. There is a bit of a learning curve when you dive in to customize it, but don't give up. The rewards will be worth the effort.
Phillip Frank
Maine, USA
This video shows the roof framing being added to a pole barn design.  The model displays all of the components of the pole barn in 3D.